Let me explain what the course is all about...

Check your inbox to confirm your subscription
Your Teacher

Hey, I'm Kent Lamm.
I've been a scrappy, independent filmmaker since I was 11, and learned most of what I know about crafting stories and getting films made through trial and error.
I firmly believe story is the key make-or-break factor for any film, much more than what camera you use or how slick your lighting is.
After making more no-budget short films than I can count, I finally made a $25k "professional" short film and it went viral with over 3 million views, while also playing and winning awards at film festivals around the world.
How did I get there? By improving my skills, growing my network, and finding my voice in all these smaller short film projects.
WRAPPED in 30 Days is meant to start you on the same path of growth as a filmmaker that I started on (but much further ahead!).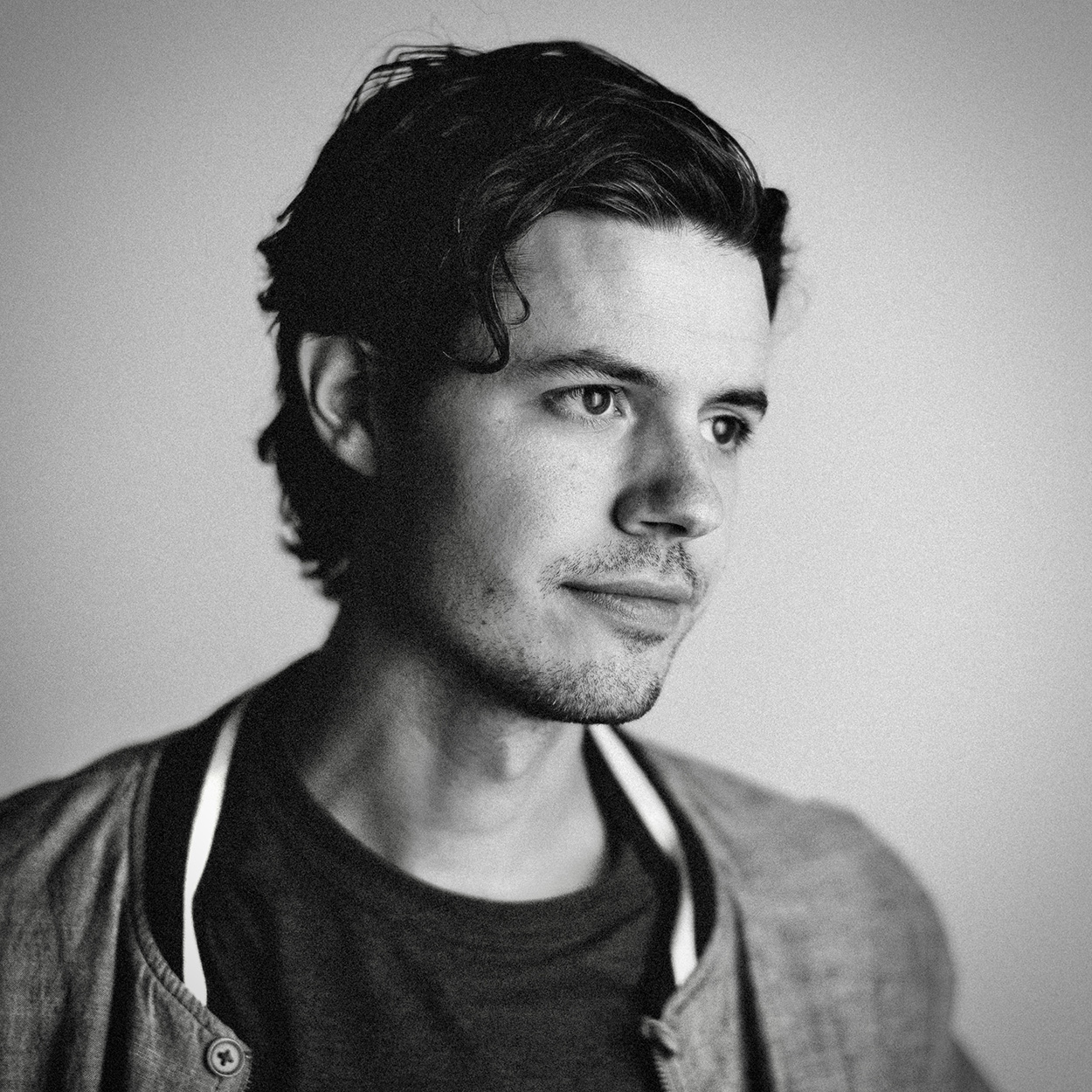 The Method

Unlike most filmmaking courses that spend hours talking about camera settings and 10 minutes on story, this course is story-first.
I won't bog you down with technical details you don't need.
Instead I'll give you the fundamentals you need to make your film now, and teach you how to recruit a crew to do everything else.
This course is about giving you the big wins and creative momentum for you to accomplish the 2 most important goals for any filmmaker:
Tell a strong story
Finish your film
The approach is practical, so you can quickly make a film that's better than it has any right to be for a beginner filmmaker.
And during this 30 days you'll have so much fun that you'll get hooked on the process of making films.

And while I urge you to take the leap of faith and commit to wrapping in 30 days... The lessons from this course will guide you through making a short film on any timeline.
WRAPPED in 30 Days serves as both a short-term challenge, and a long-term resource. You'll likely use it as both!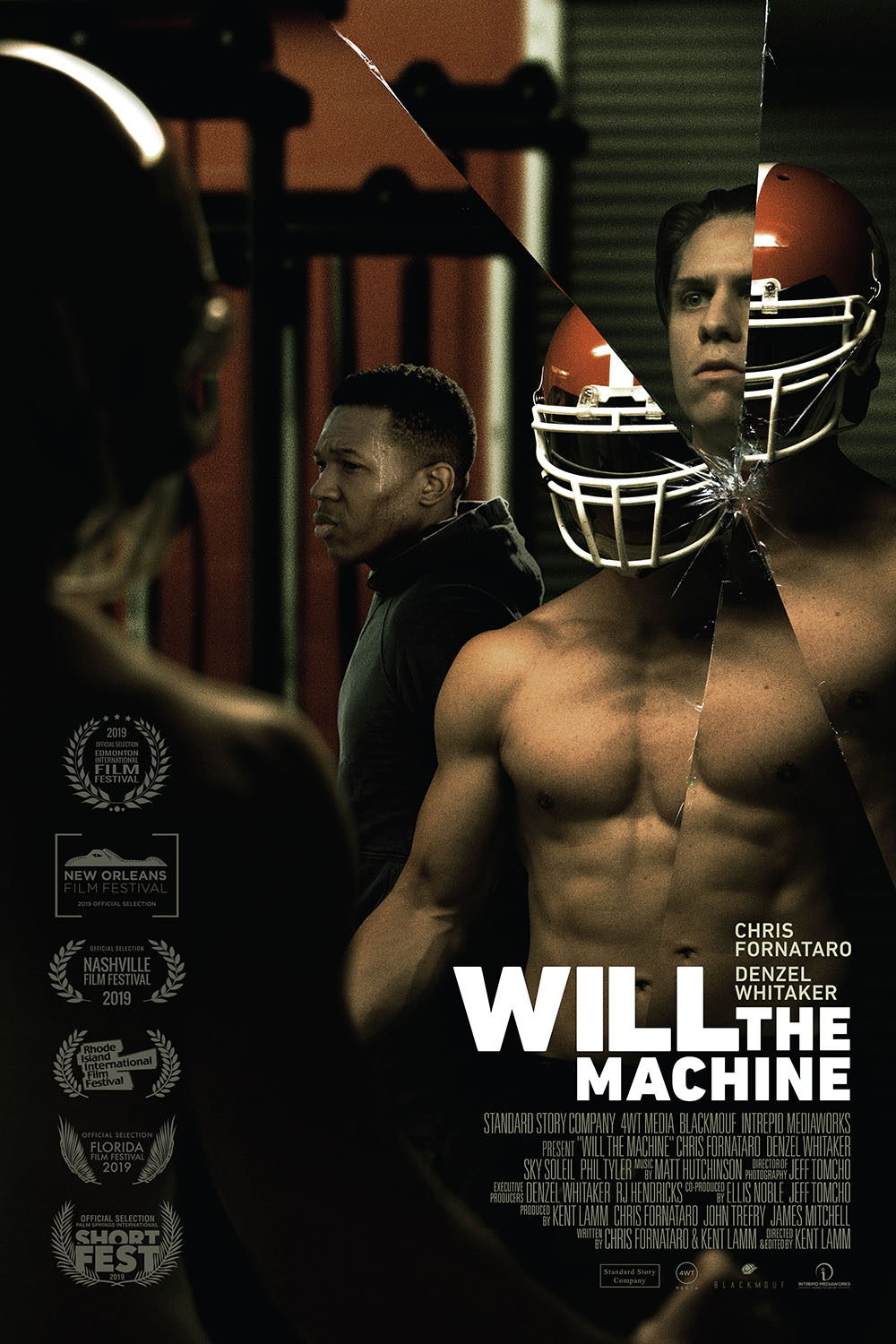 I've separated the course into 3 sections: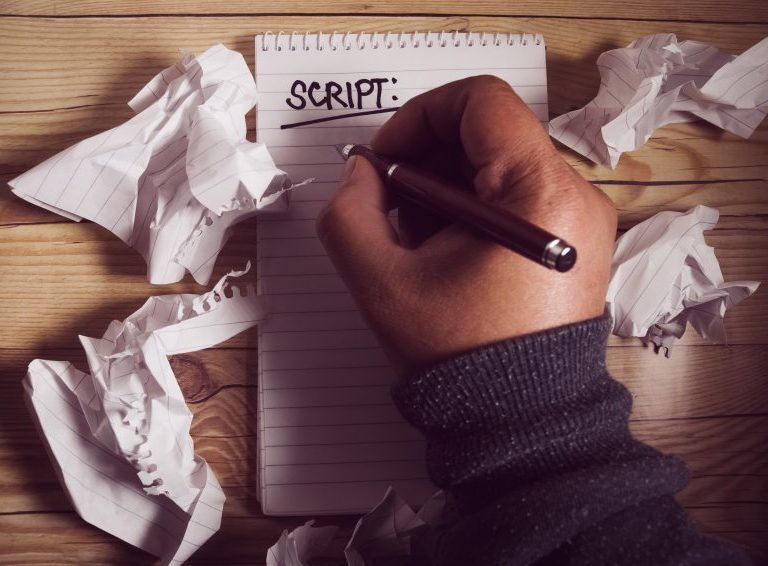 The most important part of the course. This is what will separate you from pack, or doom you before you start. Mess up every technical thing in the book and if your story is killer, you'll probably get away with it. And vice versa.
In this section, I will teach you step-by-step how to create a short film story from scratch, make it true to your voice, and write a script to captivate an audience.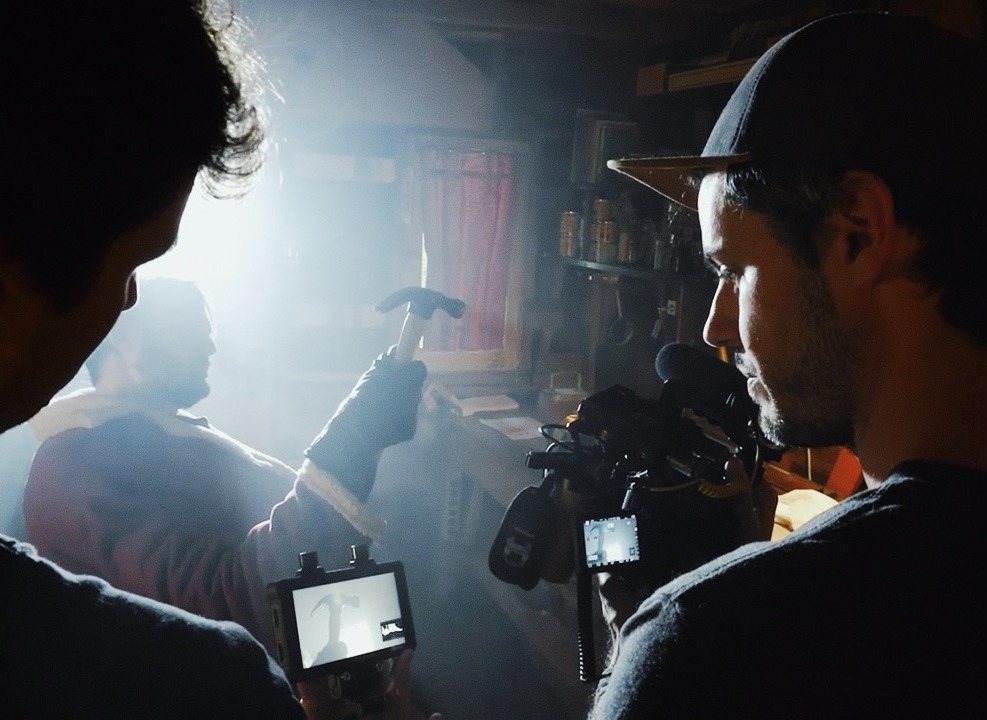 Make your short film happen, no matter what, at any budget. This section covers the practical nuts and bolts of producing for the scrappy filmmaker: Budgeting, scheduling, finding a crew, casting, etc.
This is all about physically getting your film in the can, as that's the biggest hurdle after story for most new filmmakers.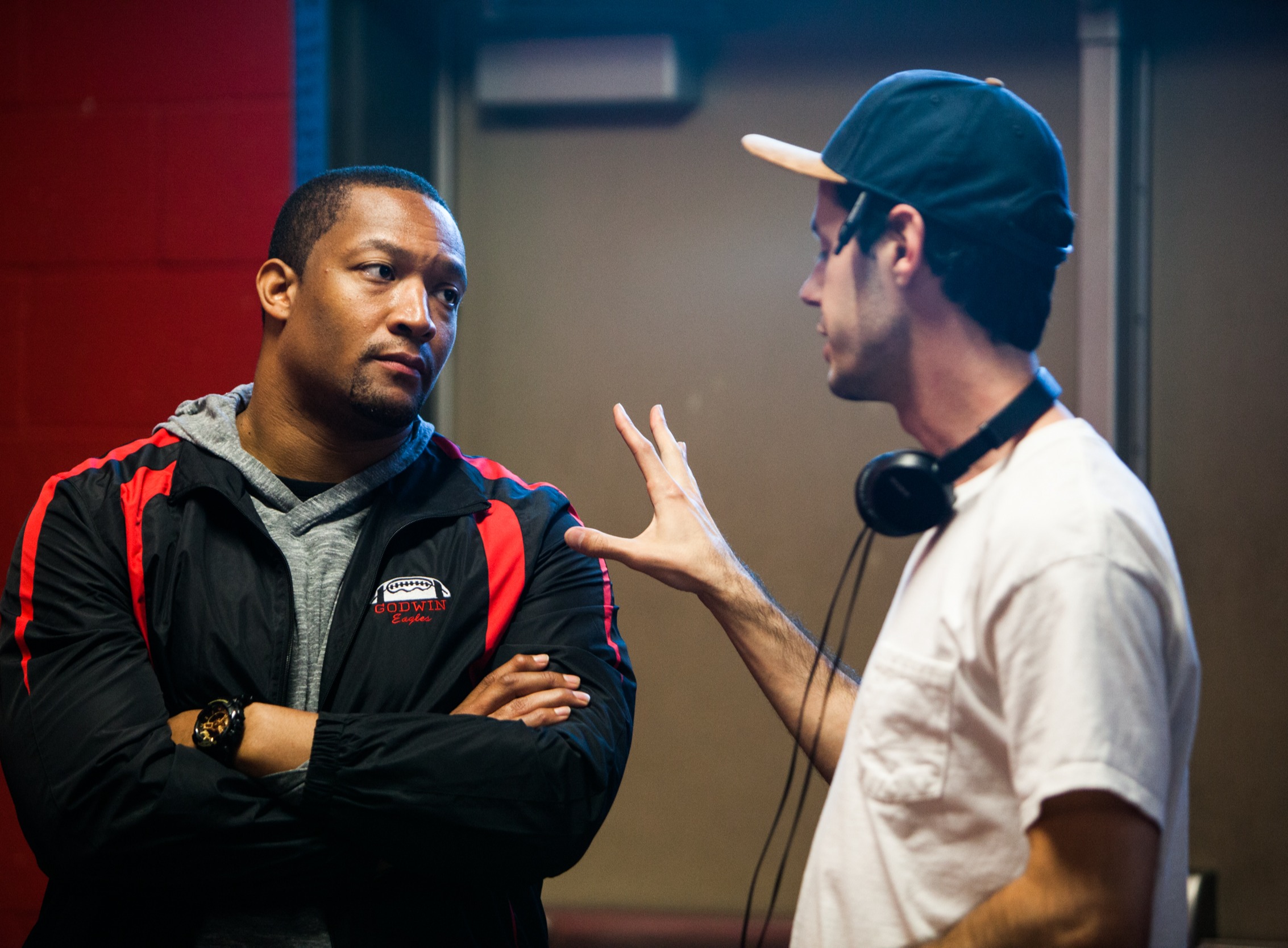 Directing 101. Practical tips to create a vision for your film and communicate it to your team, and ultimately, your audience.
This section will cover specific tactics to elevate your team, your ideas, and make your film uniquely you.

Want a sneak peek inside the course?
Here's a free sample lesson!
This technique breaks down and simplifies the brainstorming process for creating short film concepts.
PS - The full course has over 60 lessons.

Why 30 days? Is that even do-able??

YES!
Back in 2015, a friend and I made 8 short films in 8 months while working as waiters, and that included editing too!
There are three big reasons most short films don't get made.
1. The script was too ambitious to begin with.
This course's STORY section will teach you what makes an effective short film story, and how to tell a compelling story largely using resources you already have (saving students tons of time & money).
2. The filmmaker didn't have a fire under their ass.
Believe me, the longer your production timeline, the more time for life to get in the way... or even worse: self-doubt & paralysis by analysis.
The built-in deadlines and 30-day challenge aspect of the course keep you motivated and moving to score your first big win as a filmmaker FAST: getting your short film WRAPPED.
3. Perfectionism.

There's no such thing as a perfect short film, and there's certainly no such thing as a perfect FIRST short film.
Why spend a year on a short film that you already know won't be as good as your next short film?
By wrapping in a month, I'm forcing you to drop your perfectionism, and embrace learning this craft FAST.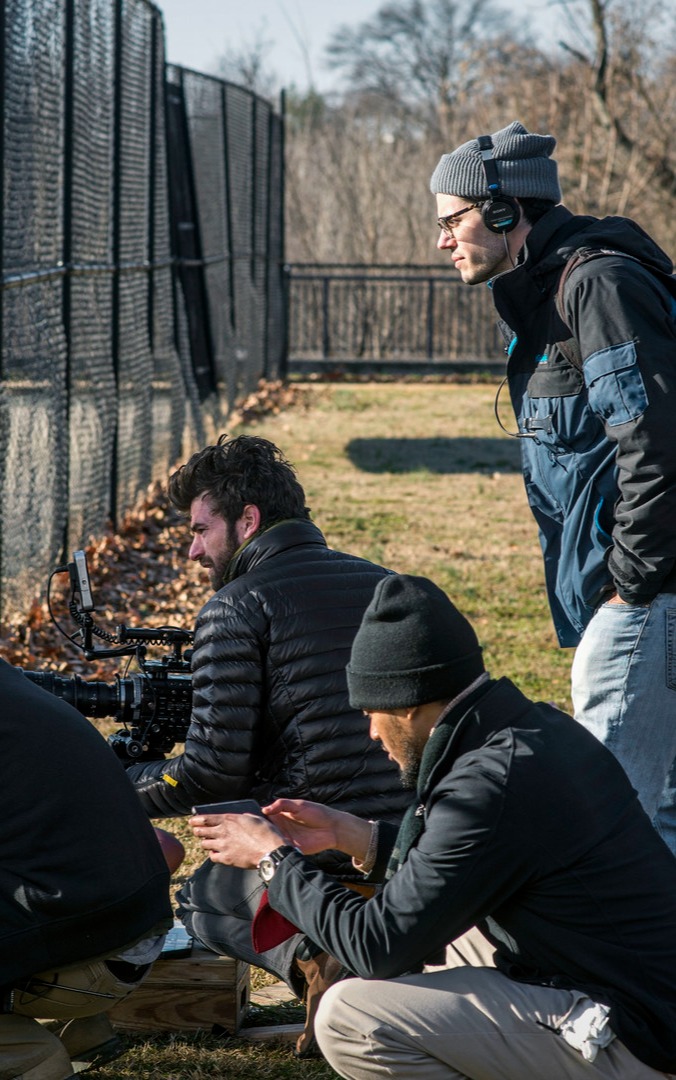 Too busy to make a film in a month?
Don't have the budget?

I got you!
The course is totally scaleable - that goes for how large or small your budget will be, and how much time you can dedicate to your film.
Early in the course, we'll decide how much time and money you're willing to commit to your project, and that (among other factors) will help decide what story you pursue.
By reverse engineering your short film's story based on your specific limitations, anyone can go from blank page to wrapped in 30 days.
In fact, working this way you could write and wrap a short film in a single day if you wanted (here's proof).
So if you want to go balls-to-the-wall for the whole month and make the most epic short film you can, and money is no object: great! (I'm very jealous)
But if, like most of us, your schedule is already dominated by work and family and other obligations, you'll still be able to chip away at it and wrap your film in a month, as long as you can still dedicate a day for your shoot towards the end of the month.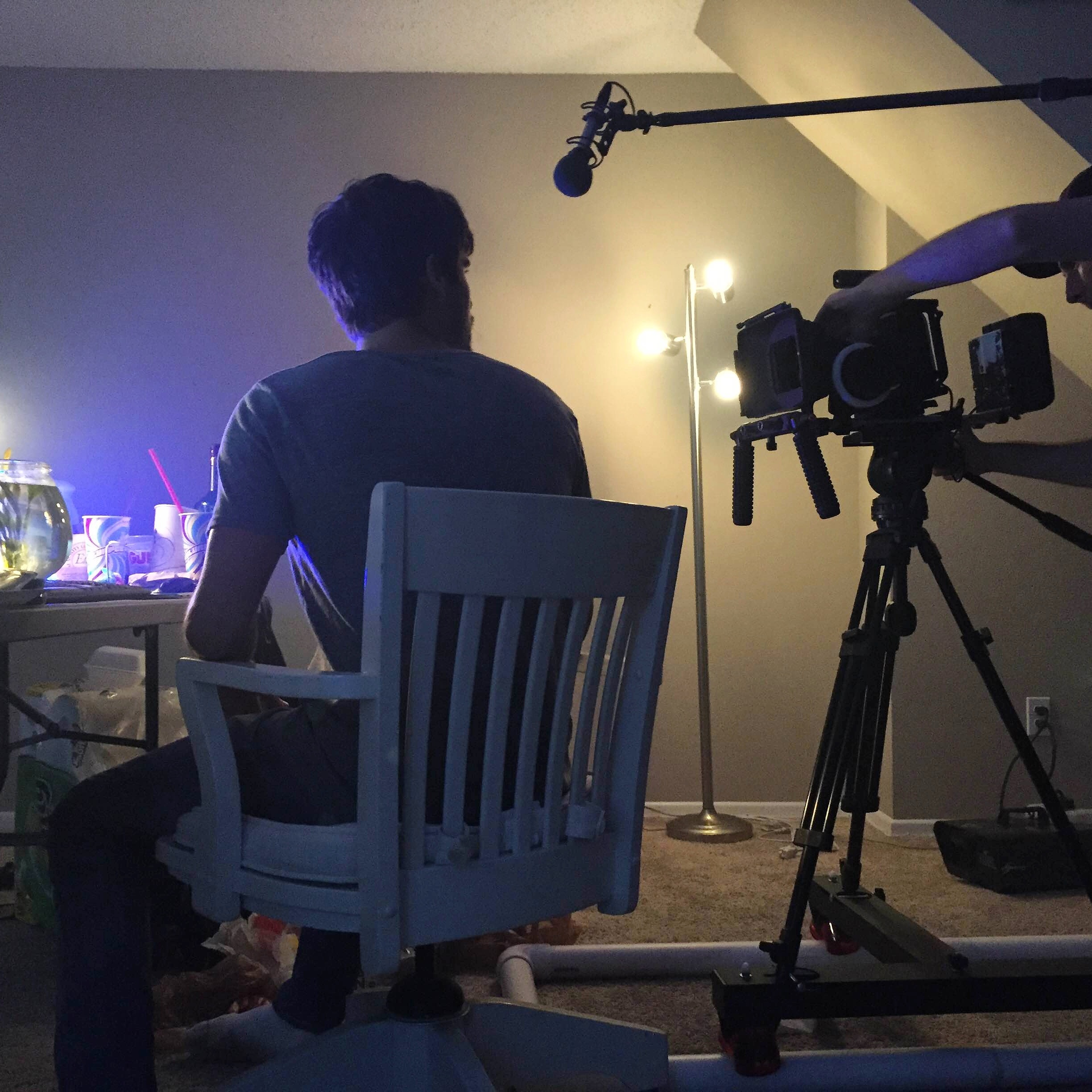 No Experience Necessary

Already handy with a camera?
...Great! There is some crossover of skills, but creating a narrative film is a very different beast than shooting an event or a vacation video. This course will make the most of any technical skills or gear you already have, and fill in your blindspots in writing, producing, and directing a story.

Never picked up a camera or microphone in your life?
...No worries! I'll show you how to recruit a more experienced crew to help handle the technical side, so you can focus on the creative side for this first film (even if you don't have a budget).
I'll tell you where to find your crew and even give you word-for-word scripts you can use to reach out to cinematographers, sound mixers, makeup artists, etc.
And if you're still unable to find a crew, the course provides options and strategies for filming on your own despite these limitations.
(In other words, you'll have no excuses!)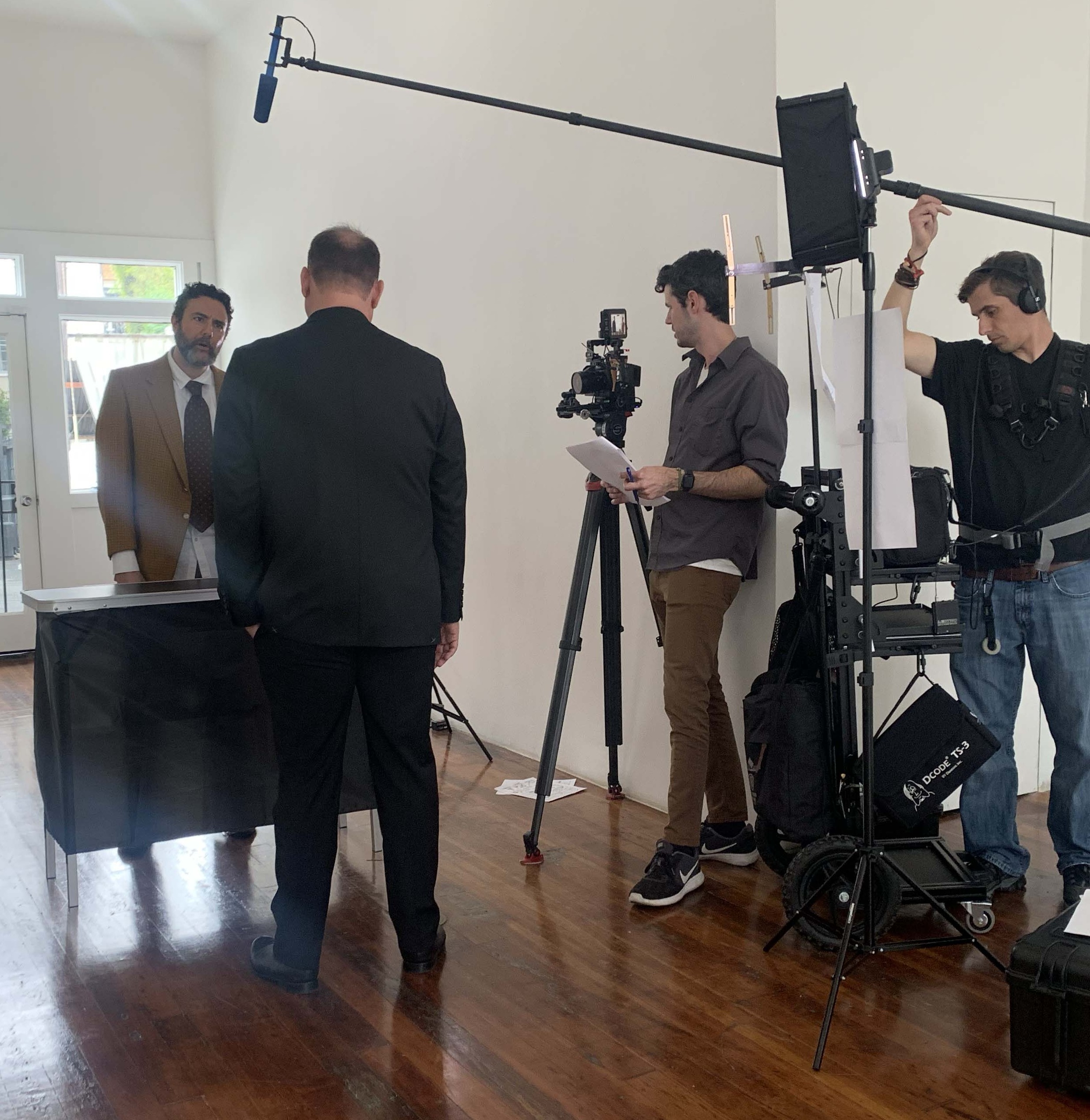 Check your inbox to confirm your subscription
Step-By-Step Guidance & Accountability

The hardest part of filmmaking is not knowing what to do next, especially if you're trying to do it on your own.
I've designed this course to walk you through each step in putting your film together with real, actionable advice and guidance.
I hate when teachers use vague or abstract examples and expect you to figure out how it works in real life. That's why in addition to the videos for every lesson, I'll provide concrete examples, worksheets, printable checklists, and templates wherever possible.
On top of that, you'll receive a schedule with hard deadlines to keep you accountable and make sure you finish your film.
And if at any point you do hit a wall, you have a direct line of communication to me and the other students taking this course via a private Discord server.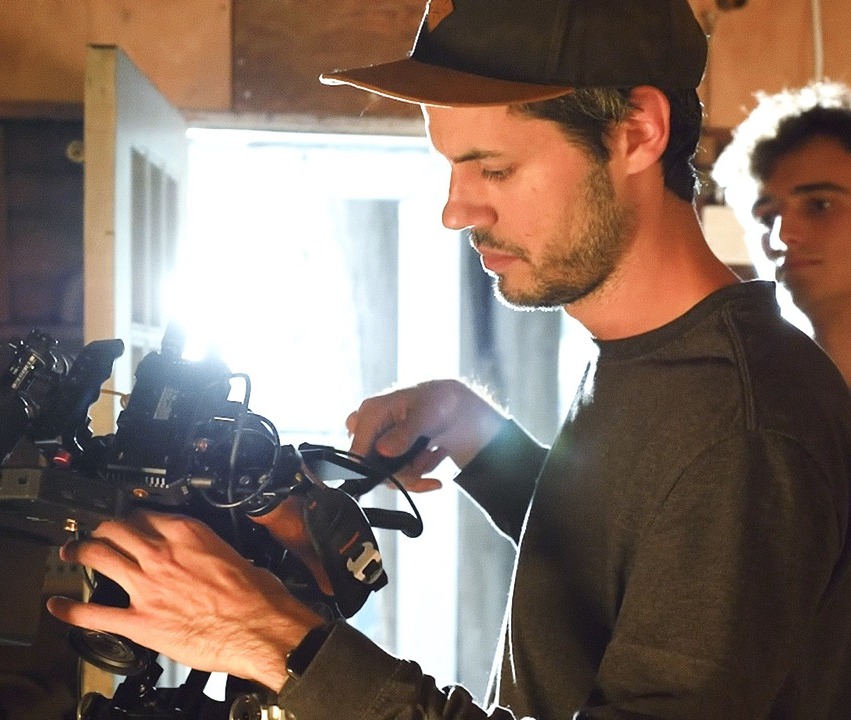 Save Precious Money & Time

I'm not sure what's worse.... overspending THOUSANDS OF DOLLARS on a short film, or sitting and waiting months to make a film you could go make NOW.
I've seen amateur filmmakers do both far too many times.
One of my biggest strengths as a filmmaker, and the one that has kept me in the game so long, is that I've become a master in stretching a dollar on film productions.
That's how I made 8 short films in 8 months with an average budget of about $400. Those same skills helped me make a feature film for only $6,000 (which ended up getting 6M+ views and earning back almost 10x its budget).
By teaching you how to film on a tiny budget, I'm empowering you to make your own films whenever you want, without waiting for funding that you don't actually need.
And if you've ever been on a film set, you know that time IS money. That's why I'll also teach you how I shoot my films super fast.
Because who wouldn't like more time & money for their film?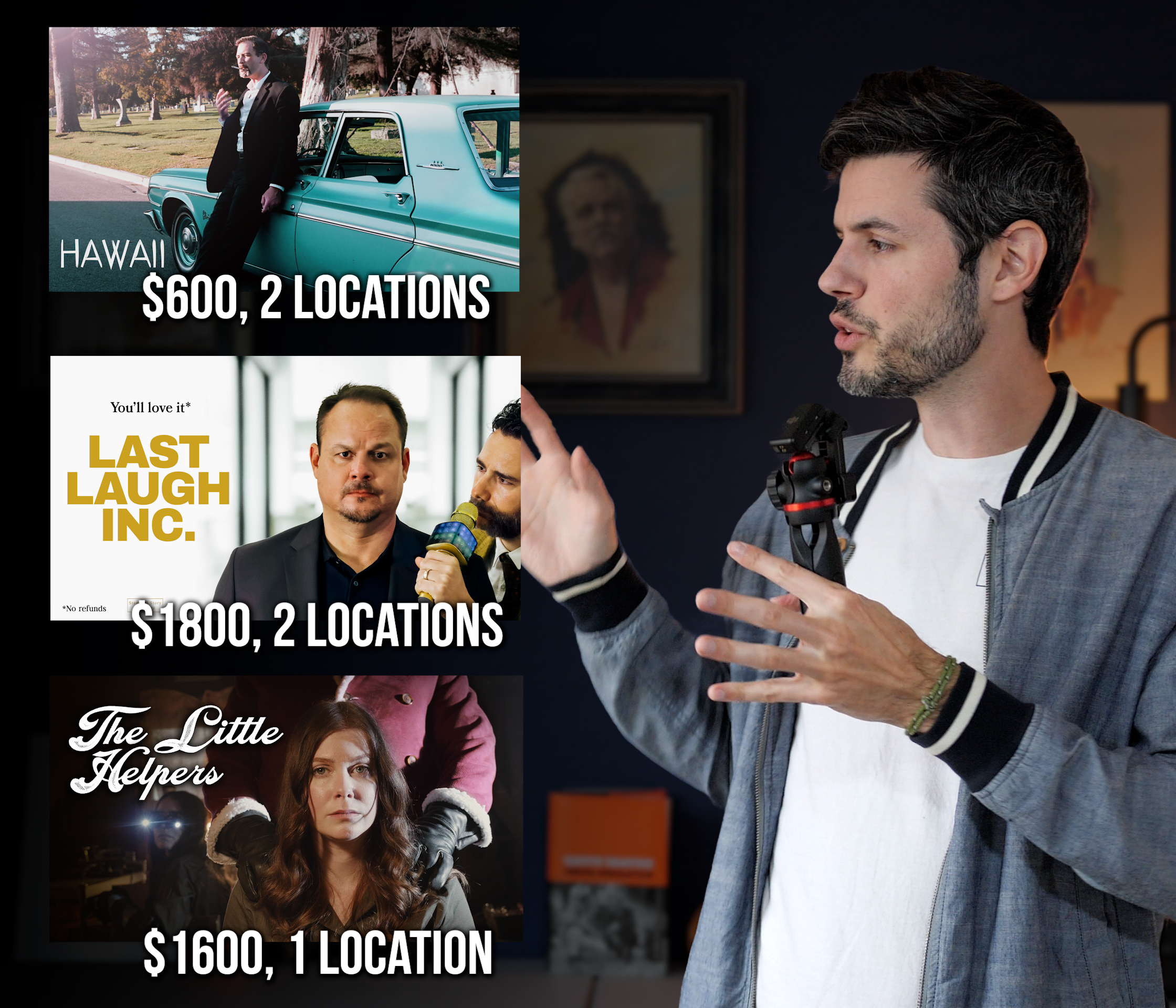 An Emphasis on "Following The Fun"

Jordan Peele's revelation that led to him writing Get Out was to "follow the fun". He had been banging his head against the wall writing what he thought he was supposed to write, instead of working on something that actually made him EXCITED and HAPPY to work.
After going through the same discovery, I can confirm this is the best way to:
Make something that's uniquely YOU
Work faster and actually FINISH your film
And... have fun!
You won't just finish your month with an original short film in the can. You'll also have a BLAST and memories that will last a lifetime. Sorry that was so corny, but it's true! The friends and memories you make on set are the real gift of filmmaking.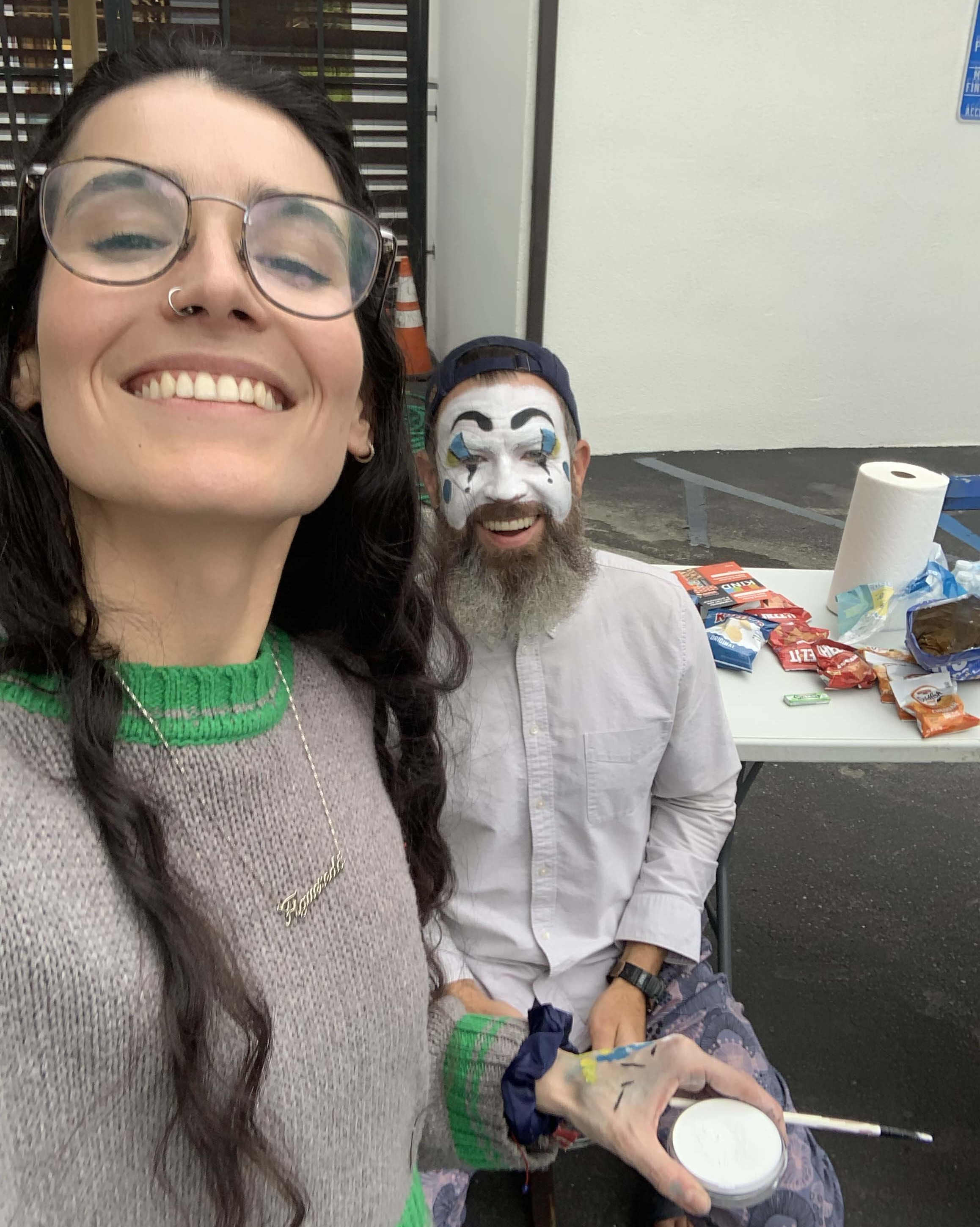 Check your inbox to confirm your subscription
What about the edit?

WRAPPED in 30 Days is made to help you write and shoot your film quickly and efficiently, because WRAPPING is the biggest and most difficult milestone for beginner filmmakers to reach.
After the mad dash to wrapping, you get to relax and enjoy honing in the edit of your film at your own pace.
But as a professional editor for many years, I know how crucial post-production is for any film. That's why I've included several bonus resources to help you with the editing process:
BONUS Video Lesson and PDF: How to find an editor for free and collaborate with them to finish your film
BONUS Quick-Start Editing Tutorial: for anyone who wants to take the opportunity to learn how to edit with their film
BONUS PDF Guide: my favorite software, tools, assets, and learning resources for editing (most are free or very low-cost)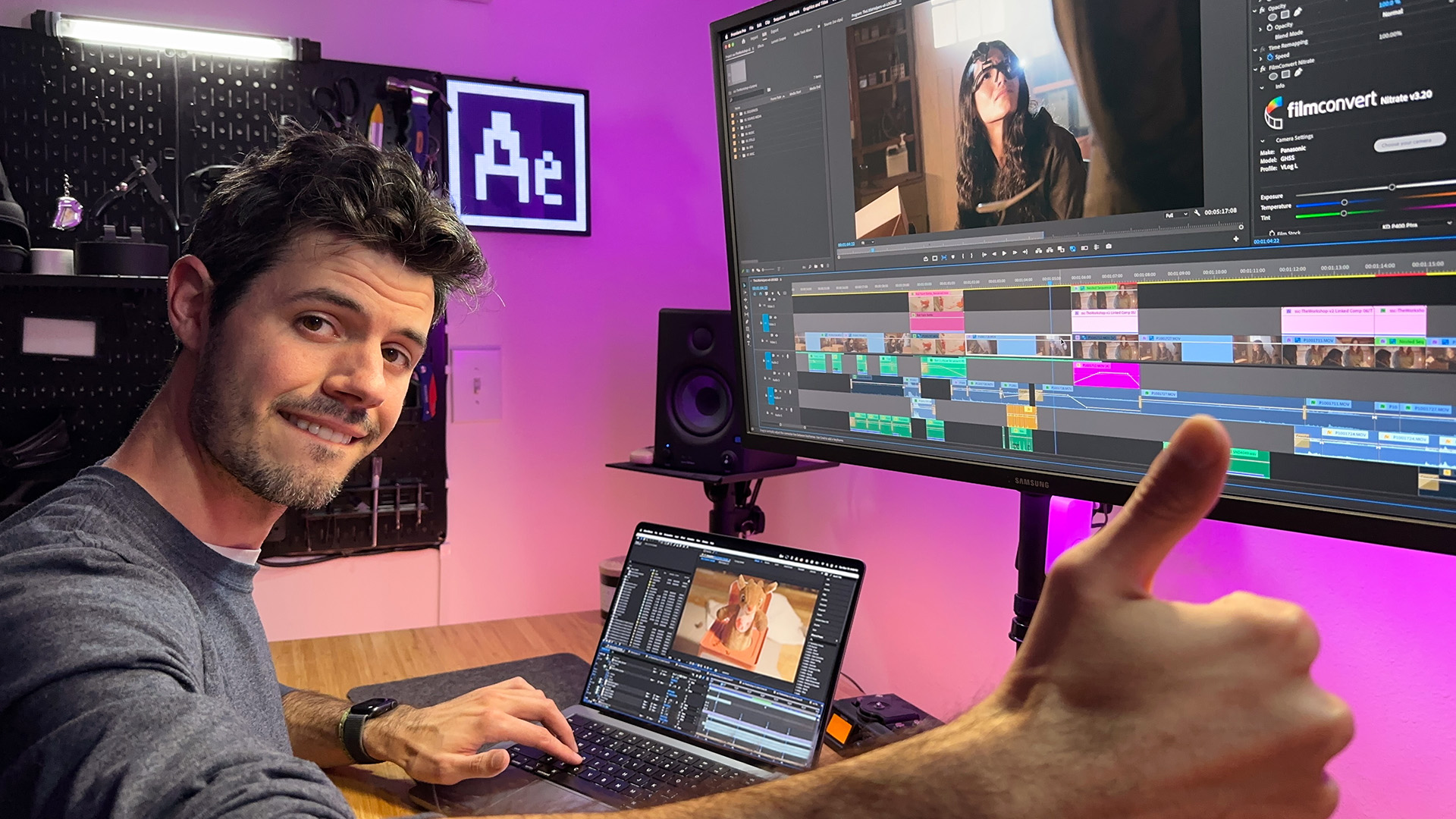 Can I submit my short to film festivals? Release it online?

Definitely!
We all want to have our work seen by a wider audience, whether that's by premiering at a film festival and watching your film with live audiences, or finding a larger audience through an online release.
That's why I've included several bonus resources:
BONUS PDF: My guide to submitting and screening at film festivals
BONUS Spreadsheet: An updated list of reputable film festivals, their submission deadlines, and entry fees
BONUS PDF: My guide to releasing your film online
And to give your film even more exposure, I invite you to use my YouTube audience.
BONUS Platform:

Your film added to a student playlist on my YouTube channel*
When you release your film, simply send me the YouTube link, and I will add it to a playlist on my YouTube channel. With over 125k subscribers, you can get your film in front of a large community of fellow filmmakers and film lovers the day you release.*
*If your short is too NSFW, I may not be able to include it on the playlist.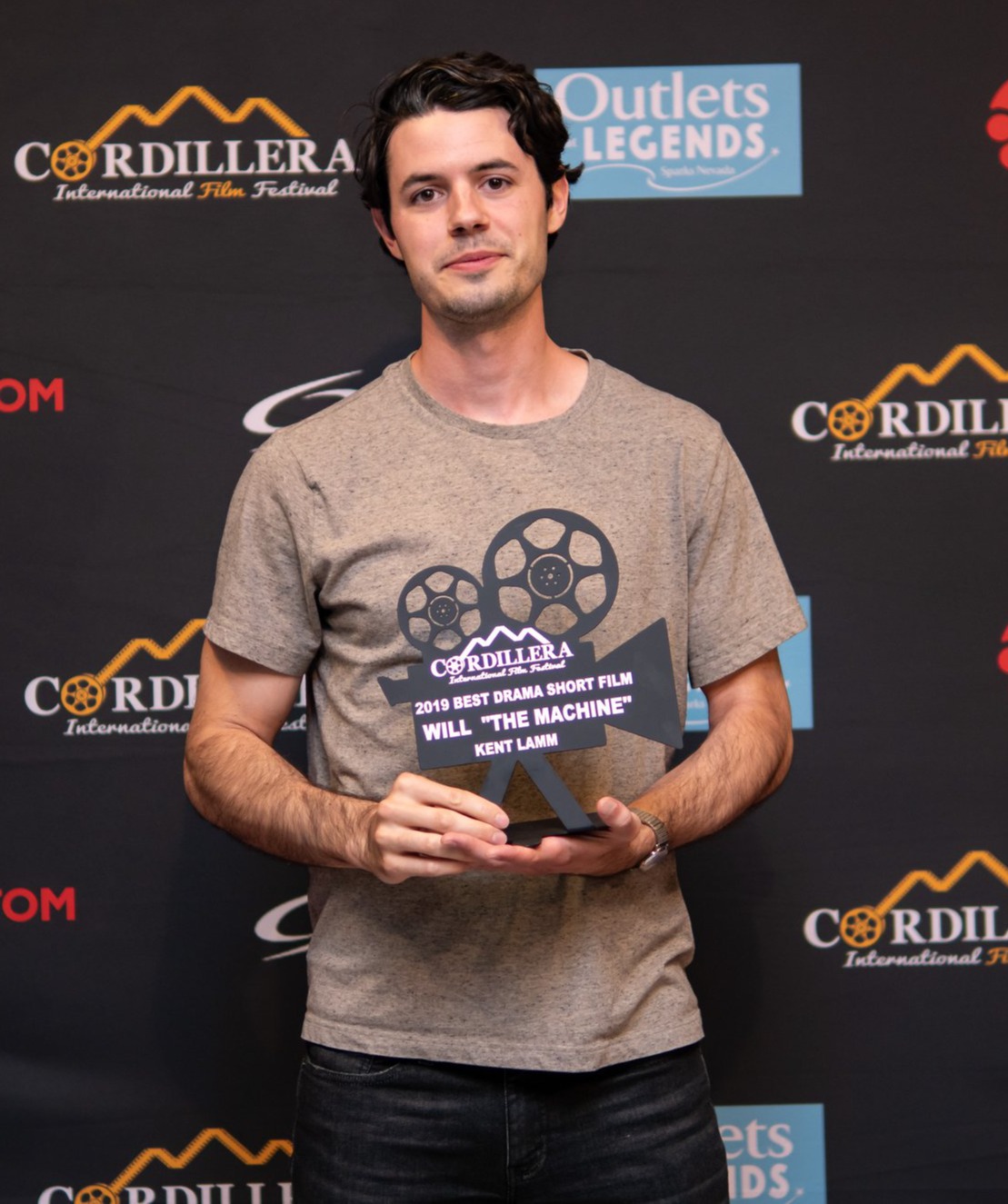 Check your inbox to confirm your subscription